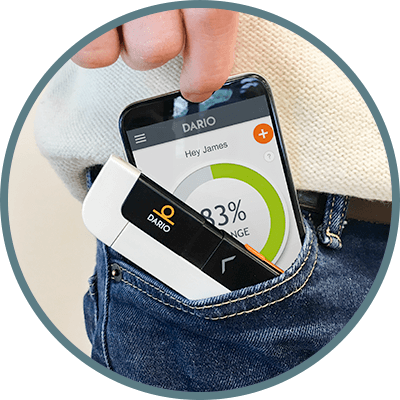 When was the last time you got excited about your blood glucose meter?
Well if you have the all-in-one Dario™ Blood Glucose Monitoring System in your pocket, then we know what the answer is! This new product has everything you need to properly monitor your blood glucose levels. Plus, it has 5 essential tools that aims to simplify diabetes management. I'm going to reveal them soon, but first let's dig in and understand the issue at hand.
You see, until recently, diabetes kits were big and bulky. And even though keeping your diabetes at bay is a whole lot more than just checking your blood glucose levels, sadly that's pretty much the only thing they were good for. In the digital age, though, we must demand more. With an abundant of technological advances in recent years, we have to rethink what is essential for a blood glucose monitor. Because you know that simplifying diabetes management is more than just measuring your blood glucose levels.